Overview
In the wake of Libya's revolution, the Libyan authorities sought DCAF's support for reforming the country's justice and security sector institutions. Currently, DCAF articulates its support to Libyan institutions and stakeholders through a five-legged approach: 
Contributing to SSR and DDR doctrine-development and policy design: DCAF aims to support Libya's stabilization by virtue of exploring and applying SSR/G solutions to enable progress towards agreements to plan for SSR in Libya.
Considering that peace and stability is key for the launching of any reform processes, DCAF works in support of multilateral actors and UN-led processes in Libya.
Supporting Libyan Ministries in their capacity development by providing technical advisory services towards the restructuring of their institutional setup, building related capacities and laying the foundations for longer-term SSR engagements.
Supporting the development of independent oversight at local level through consultations, trainings, and the development of locally owned initiatives.
Facilitating access to reliable information: Since 2013 and 2014 respectively, DCAF has been operating the "Marsad Libya" and "Libya Security Sector Legislation" platforms as part of our support to transparency through free access to reliable information.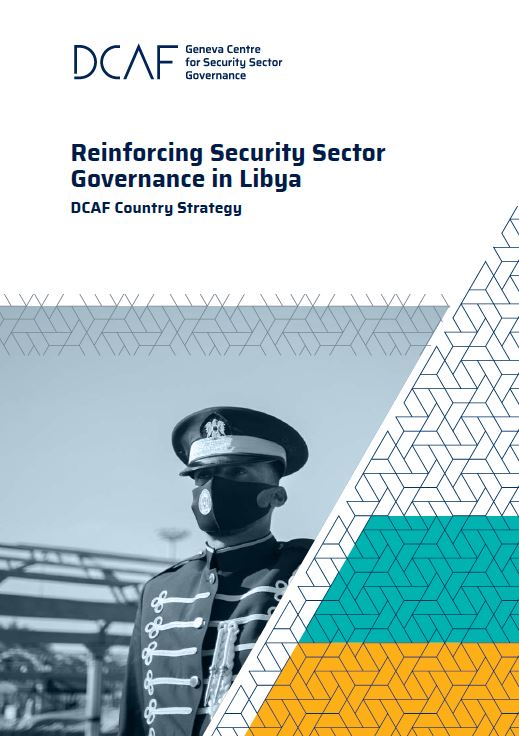 For more information on our programme,
download our 2021 Country Strategy. 
Exploring Armed Groups in Libya: Perspectives on SSR in a Hybrid Environment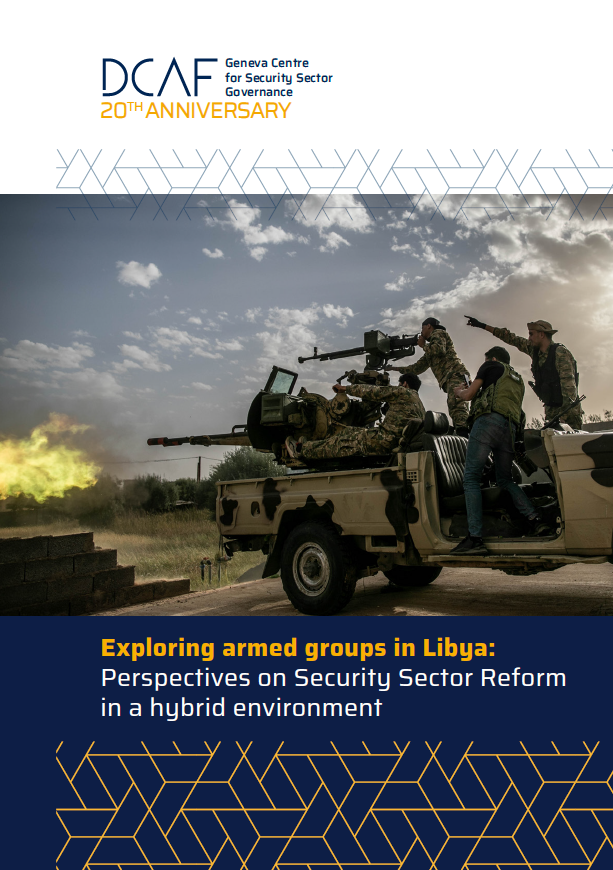 Libya's security sector has become virtually unrecognizable from what it was a decade ago owing to the transformations brought about since the 2011 revolution. This evolution has implications on any attempts to usher in short-term and interim security arrangements as well as longer-term security sector reform (SSR) efforts. 
The paper launched during this event explores the impact of different dimensions of these transformations on security provision in the Libyan landscape. 
Exploring Implications of Private Military and Security Companies on Libyan Oil Fields
This panel conference explores the role of Private Military and Security Companies in the contemporary Libyan context, in particular with regard to their deployment on the grounds of oil production facilities, and the impact this has had on security sector governance. 
Panellists discussed the existing legal frameworks – at both national and international levels – surrounding the regulation of private military and security services; the notion of due diligence of the oil sector in its procurement of such services; and the caveats for security sector reform & governance this may entail in the future.