Thomas Guerber, Director
| | |
| --- | --- |
|   | At DCAF, we view good security governance as central to achieving the sustainable development goals, and preventing the outbreak and re-occurrence of conflict |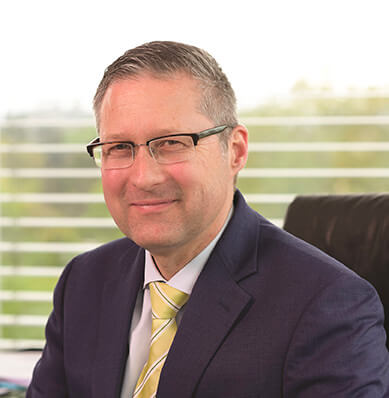 Dear Colleagues,
DCAF is one of the world's leading centres of excellence for security sector governance (SSG) and security sector reform (SSR). Headquartered in Geneva, DCAF works in over 75 countries worldwide to support good governance of the security sector, based on the rule of law and respect for human rights. 
The ultimate goal of this work is to make states and people safer. 
Throughout our work we are guided by the principles of impartiality, local ownership, inclusive participation and gender equality. These principles not only guide our programmes, and engagement with national partners but also how we work as an organisation. 
What does DCAF do? 
We support national actors in developing laws, policies and practices to improve the governance of their security sector.
We work with service providers such as the police, line ministries such as the ministry of defense and oversight institutions such as the parliament, as well as civil society and the media. 
We support these national partners in implementing inclusive and participatory reforms in order to improve how the security sector operates and how it is governed.
DCAF also works extensively with  international actors including bilateral donors. Through DCAF's international security sector advisory team (ISSAT) we work with multilateral organisations such as the United Nations, the African Union, the European Union and the Organisation for Security and Cooperation in Europe on designing and implementing programs to support states in developing their security sector, in line with international norms and good practices.
Ultimately, we are a knowledge organisation and prioritise the creation of knowledge products and capacity-building tools for state, civil society and the private sector involved in the SSG and SSR. 
Creating effective, accountable and inclusive security institutions remains the foundation on which long term political, social and economic development rests. We see DCAF's role as supporting and guiding national partners and the international community through this process. 
At DCAF, we view good security governance as central to achieving the sustainable development goals, and preventing the outbreak and re-occurrence of conflict. 
Let me welcome you to DCAF's website, on this site you will find further details of our programmes and policy work as well as the latest resources on security sector governance and reform. 
Thank you for your visit and we look forward to staying in touch.
Thomas Guerber, Ambassador
Director, DCAF