This event is over. Watch the videos of the conference on our YouTube channel.
Watch all videos of the conference "Cybersecurity Capacity Building"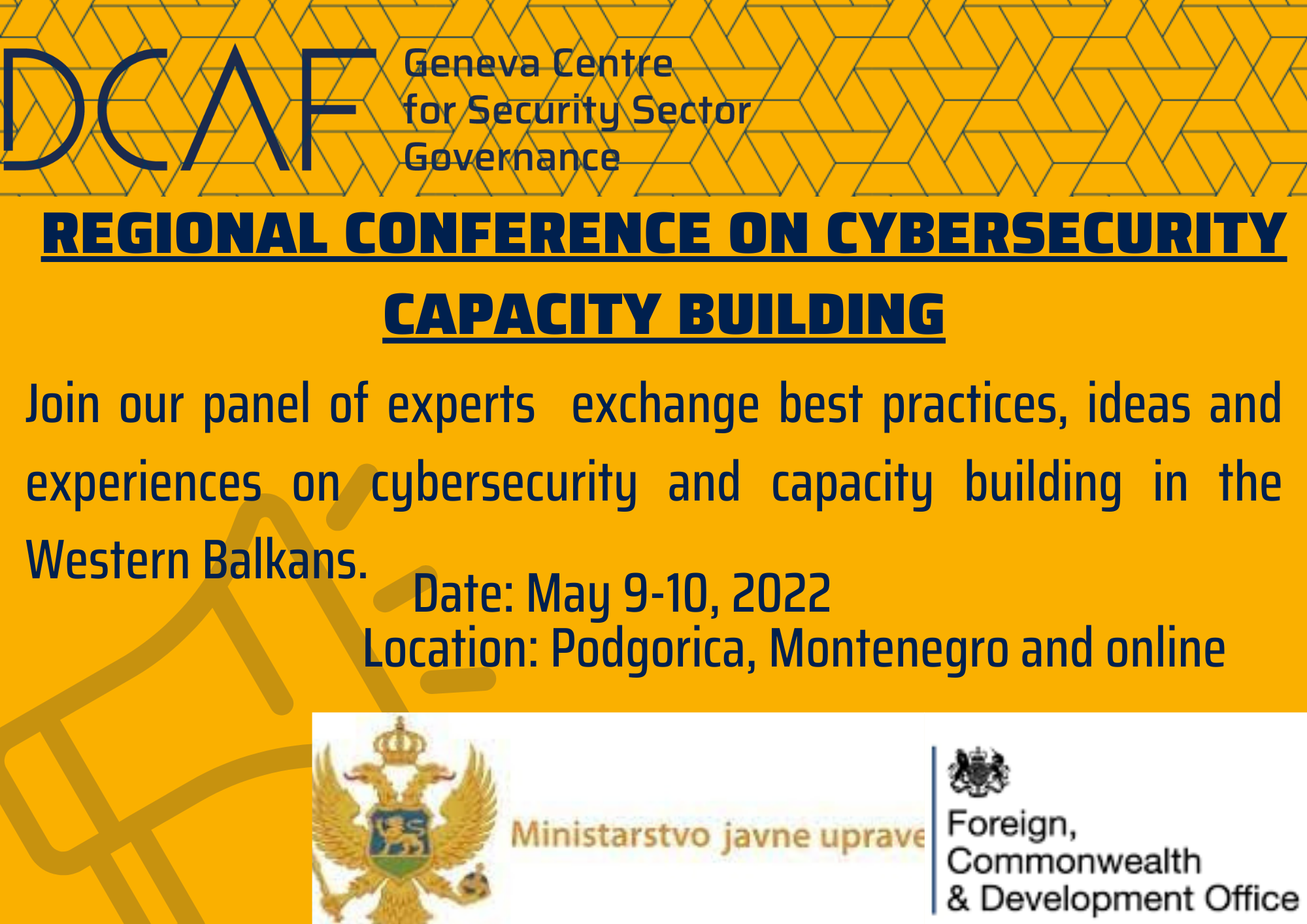 From 9-10 May DCAF will host the Regional Conference on Cybersecurity Capacity Building within our project 'Good Governance in Cybersecurity in the Western Balkans', funded by the United Kingdom's Foreign, Commonwealth and Development Office, and in cooperation with the Ministry of Public Administration of the Government of Montenegro.
This conference will gather cybersecurity experts and those involved in training cybersecurity experts from the Western Balkan region and across Europe. The aim of the conference is to exchange best practices, ideas and experiences on:
 - improving cyber-readiness through strategic training of cybersecurity experts;
 - best practices in developing bachelor and master-level courses in cybersecurity;
 - the importance of life-long learning for cybersecurity experts.
The conference will take place in person in Podgorica, Montenegro. An online link will be available for participants to join remotely. Interpretation will be provided in English, Albanian, Macedonian and Bosnian/Serbian/Montenegrin.
Download the agenda and the speakers bios
To join "Workshop 1: How to organize national cyber drills", click here
To join "Workshop 2: Development of educational programmes and hackathons for pupils at the high school level", click here