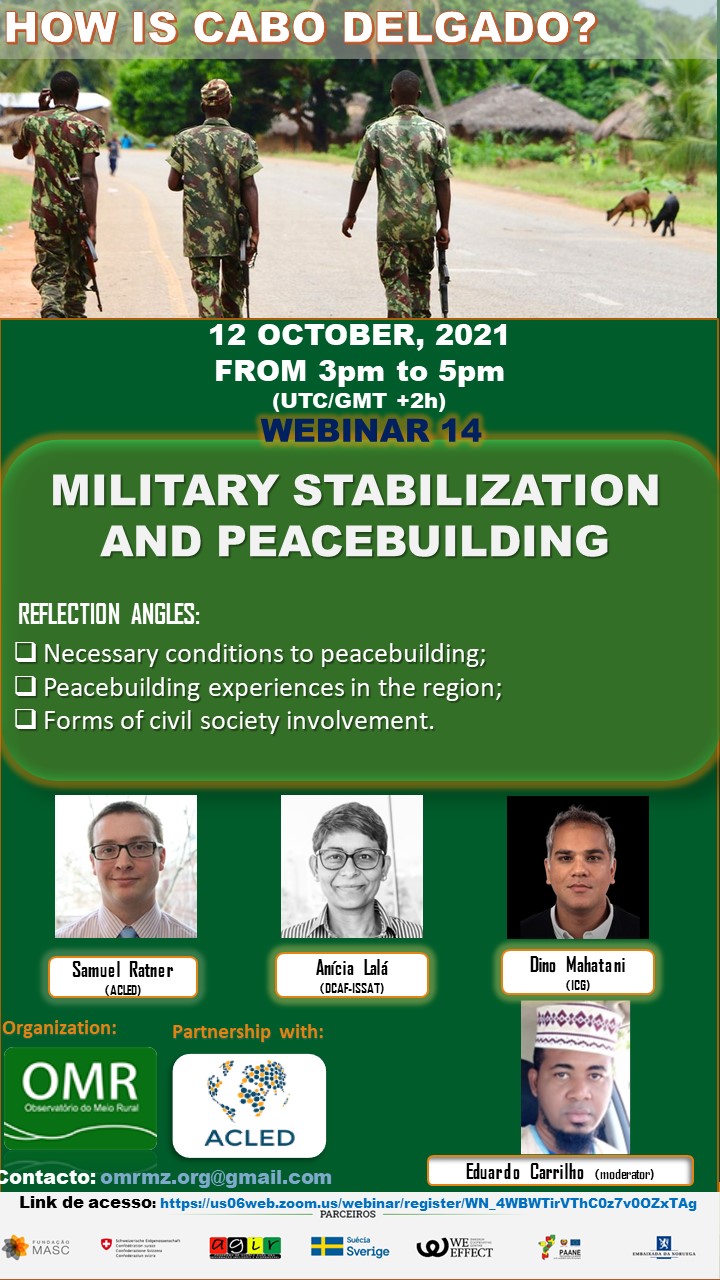 The webinar is part of a series of webinars organized by Observatório do Meio Rural Mozambique. It focuses on the issue of intensification of insurgencies, and the need of stabilization responses in Cabo Delgado, Mozambique.
Reflection angles:
- Necessary conditions to peacebuilding
- Peacebuilding experiences in the region
- Forms of civil society involvement
Speakers
- Samuel Ratner, ACLED
- Anícia Lalá, DCAF
- Dino Mahatani, ICG
Moderator
- Eduardo Carrilho
To register for this virtual event, click here.