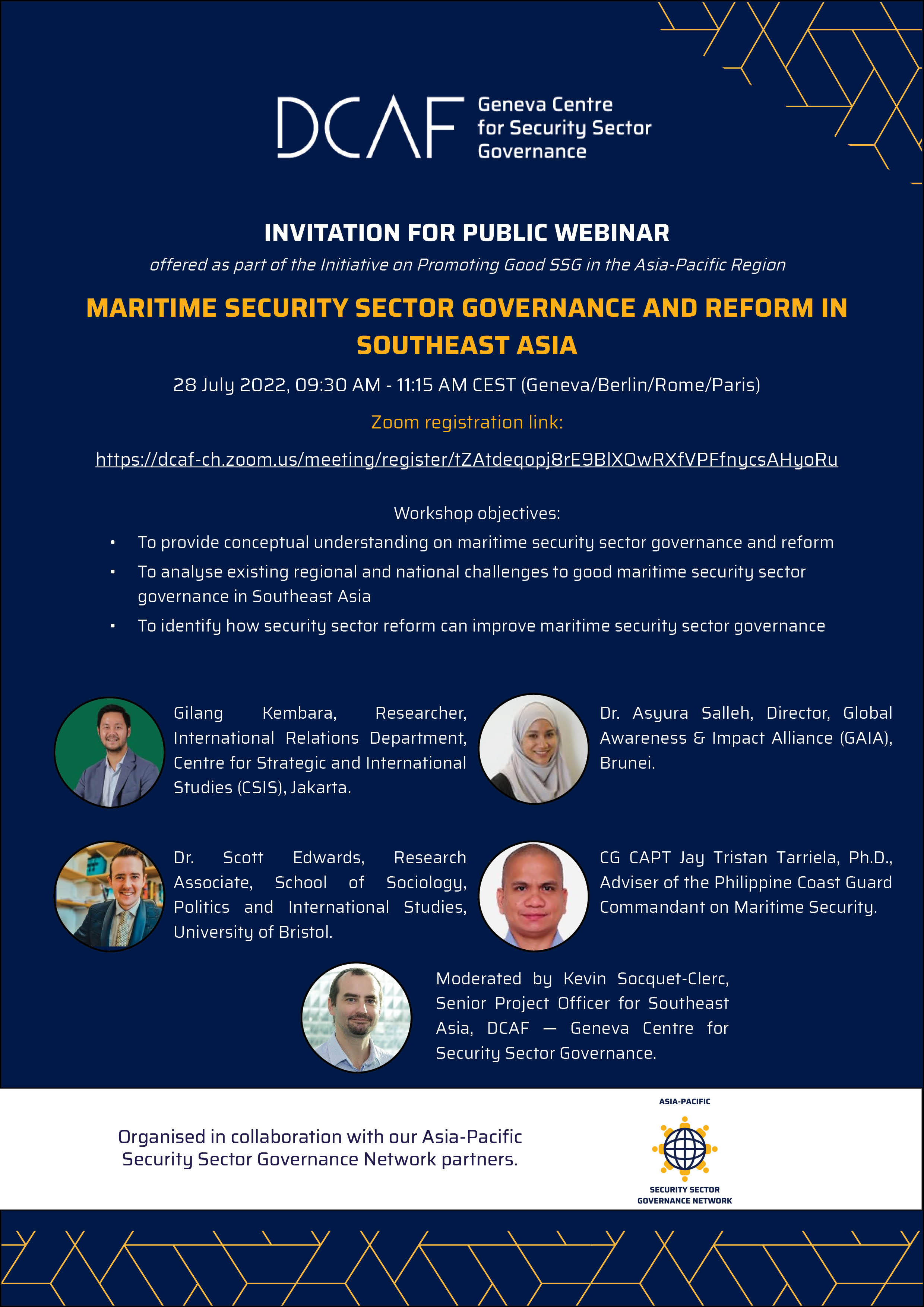 The webinar follows a two-day expert workshop discussing the topic of maritime security sector governance and reform (MSSG/R) in Southeast Asia. Held as part of the DCAF's Asia-Pacific SSG Network activities, this webinar is organised in collaboration with DCAF's partners in Southeast Asia as well as several International and regional experts. 
It explores existing regional and national challenges to good MSSG in Southeast Asia and how SSR can be leveraged to improve MSSG in the region.
Speakers will discuss the concept of MSSG; existing challenges to providing good MSSG in Southeast Asia; the notion of MSSR and existing MSSR efforts in the region; and finally the reforms needed of security institutions at every level to improve MSSG in Southeast Asia.