This event is over. Watch the recording below or on our YouTube channel.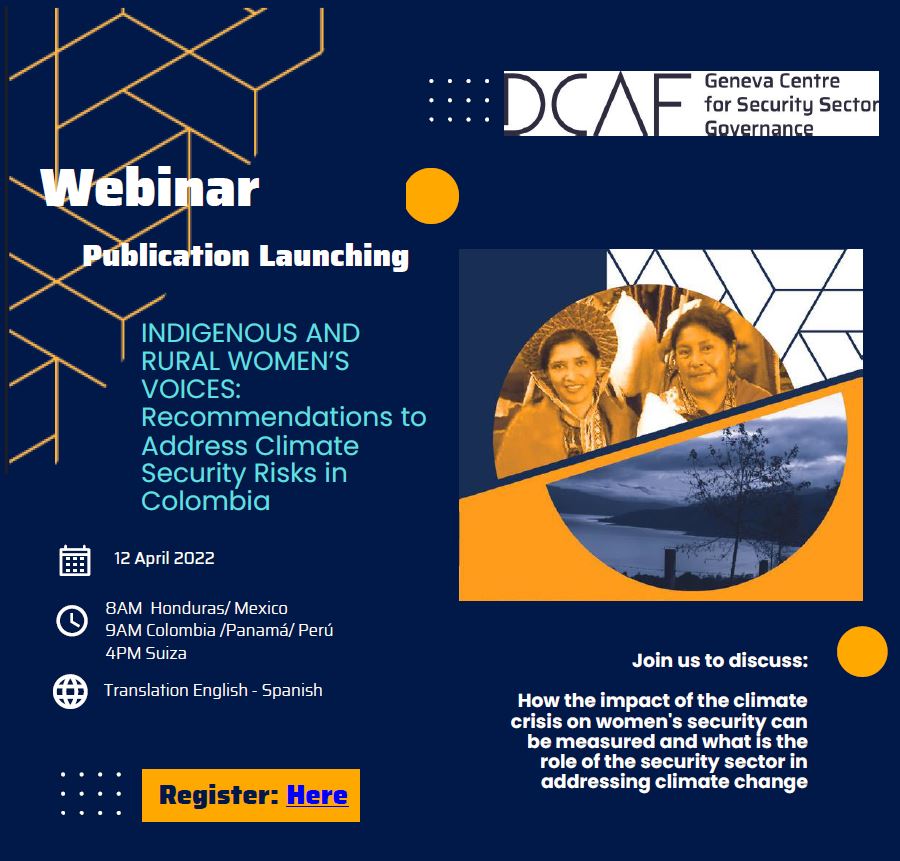 This webinar launches the report – Indigenous and Rural Women's Voices: Recommendations to address Climate Security Risks. 
This publication, funded by the Kingdom of the Netherlands, offers valuable and replicable recommendations elicited from indigenous and rural women and police officers in Colombia for the development of local context-specific indicators to measure the impacts of the climate crisis on the different dimensions of women's security.
During this online event, the panel will discuss with the panel the role of security sector governance (SSG) in addressing the climate emergency, and how climate-sensitive security interventions could benefit from ancestral and gender perspectives
Panel: 
•    Luz Elvira Jossa (Asociación Pensamientos Ancestrales Oh Corey)  
•    Lukas Rüttinger - Senior Advisor Adelphi 
•    Coronel Alexander Castillo (Head of UNIPEP) 
•    Subintendent Arturo Pedraza Putumayo - Putumayo Environmental Protection Group (National Police of Colombia.
Languages: English <-> Spanish| Duration: 1.5 hours | Format: Zoom Webinar