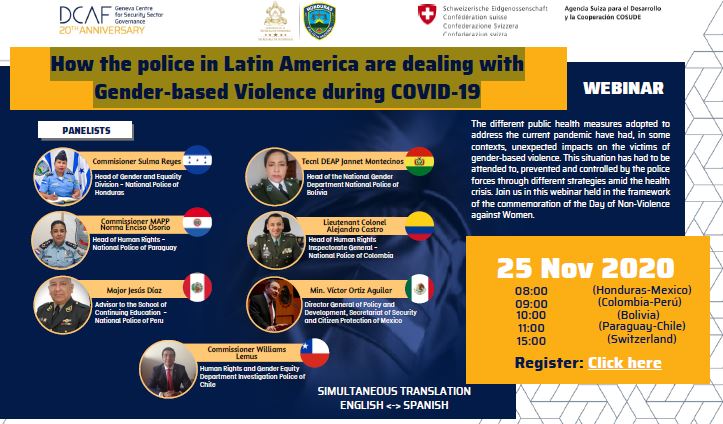 To commemorate the Day of Non-Violence against Women, DCAF will host an interactive facilitated discussion, that will explore how the police in Latin America are dealing with GBV during COVID-19.
The different public health measures adopted to address the current pandemic have had, in some contexts, unexpected impacts on the victims of gender-based violence. The event will include seven guest speakers from the police forces in Bolivia, Colombia, Chile, Honduras, Mexico, Paraguay and Perú.
Simultaneous translation English <-> Spanish will be provided.
To register for this virtual event, click here