This event is over. Watch the recording below or on our YouTube channel.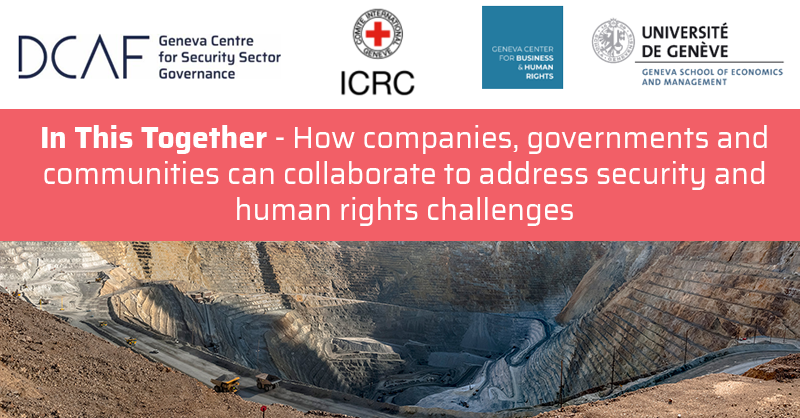 To mark the launch of the revised Security & Human Rights Toolkit, DCAF, the International Committee of the Red Cross and the Geneva Centre for Business and Human Rights are hosting the webinar 'In This Together: How companies, governments and communities can collaborate to address security and human rights challenges. 
The webinar will explore innovative multi-stakeholder approaches that focus on security-related human rights risks. It will discuss how the new version of the Toolkit can help companies address security-related human rights challenges, engage with concerned communities and develop security arrangements with host States.
Moderators: 
- Prof. Dorothée Baumann-Pauly, Director, GCBHR 
- Mr. Claude Voillat, Economic Advisor, ICRC 
Speakers:
- Prof. Adriano Nuvunga, Director, Centre for Democracy and Development , Mozambique 
- Mr. Brian Gonsalves, Vice President, Group Security and Human Rights, AngloGold Ashanti
- Mr. Sinisa Milatovic, Business and Human Rights Specialist, UNDP
- Mr. Frédéric Chenais, Senior Advisor, Business and Human Rights, Swiss Government
- Ms. Annie Burdzy, Programme Manager, DCAF