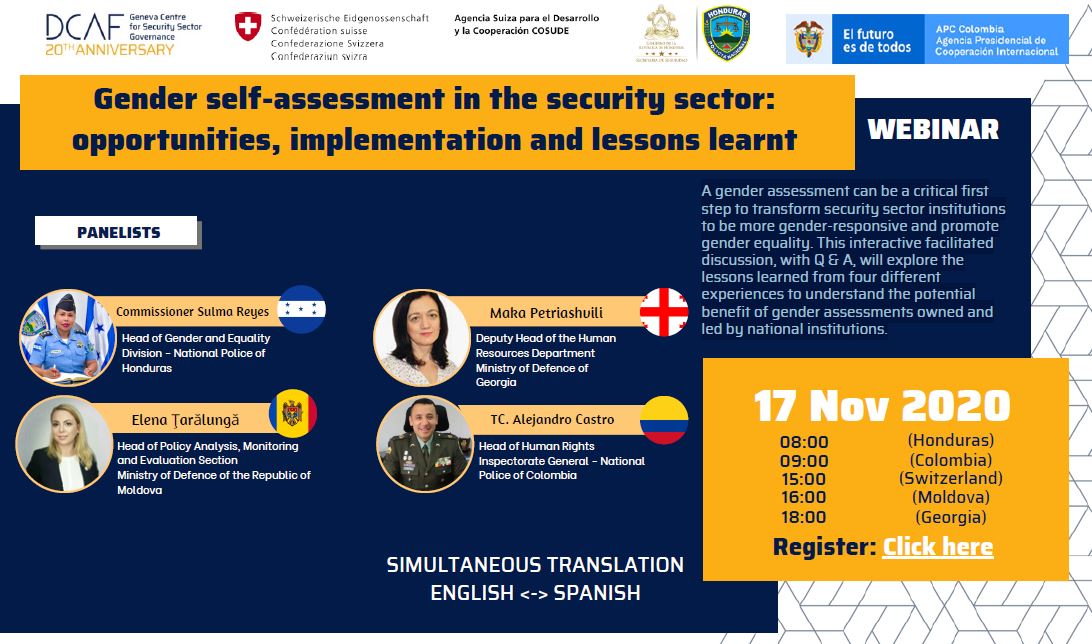 As a joint initiative between the Latin America and the Caribbean Unit and the Gender and Security Division, DCAF will host an interactive facilitated discussion with Q & A, that will explore the lessons learned and the potential benefit of gender assessments owned and led by national institutions.
A gender assessment can be a critical first step to transform security sector institutions to be more gender-responsive and promote gender equality. The event will include four guest speakers from the police in Honduras and Colombia, and the Ministries of Defence in Moldova and Georgia, and will also serve as a platform to other countries interested in replicating this exercise.
Simultaneous translation English <-> Spanish will be provided. 
To register for this virtual event, click here