Join us online on 25 November for a webinar on gender-based violence and access to justice during the COVID-19 pandemic, on the occasion of the International Day for the Elimination of Violence against Women.
This DCAF webinar features speakers from across the Asia-Pacific region, who will share various perspectives on this matter from the Asia-Pacific region. Participation from DCAF will include Upasana Garoo, Cristina Finch and Albrecht Schnabel. For more information about the speakers and the schedule, take a look at the below event poster.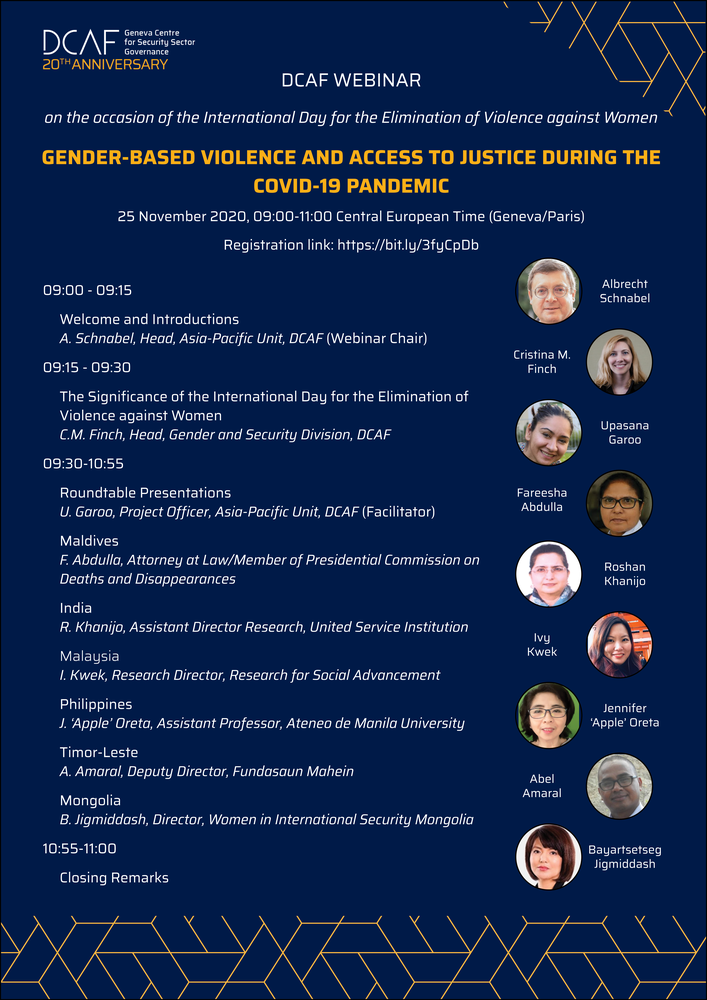 Limited places, so register soon! To register for this virtual event, click here.