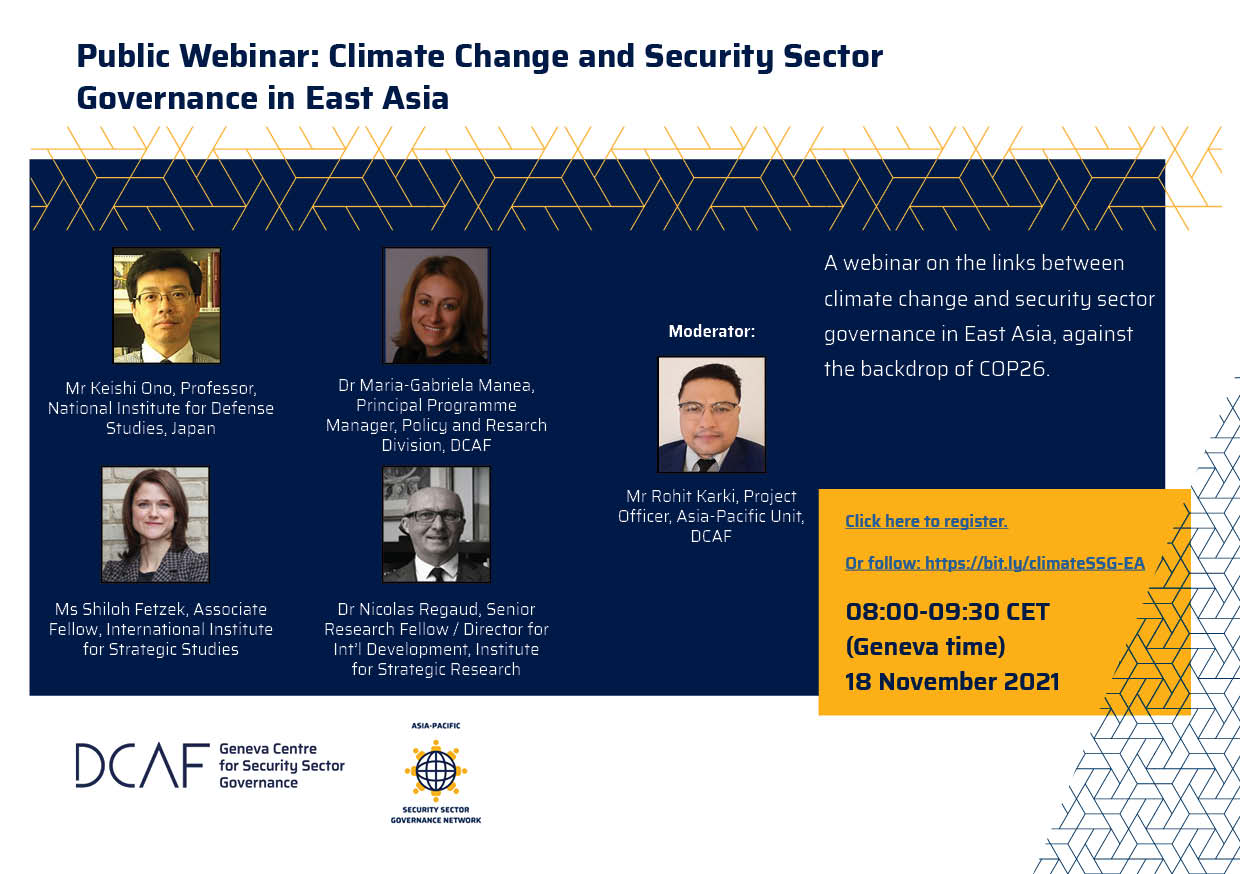 DCAF will host a public event as part of its Asia-Pacific SSG Network activities, against the backdrop of COP26. This event follows a two-day discussion between regional and international experts on the interlinkages between climate change and security sector governance in East Asia, and discusses roles for security sector actors in preventing and responding to climate-related security risks.
It is organised in cooperation with DCAF's partners in East Asia, and brings together experts from both state and non-state institutions. 
There will be time for participants to ask questions to the panellists. During the public webinar, speakers will discuss the extent to which current roles, mandates and competencies of security sector institutions/actors adequately and sufficiently address new climate-related security trends; the importance of having policy initiatives integrate climate change in defense policy; and reforms that are required for security institutions to play a stronger and more adapted role in providing climate-related security. 
To register for this virtual event, click here