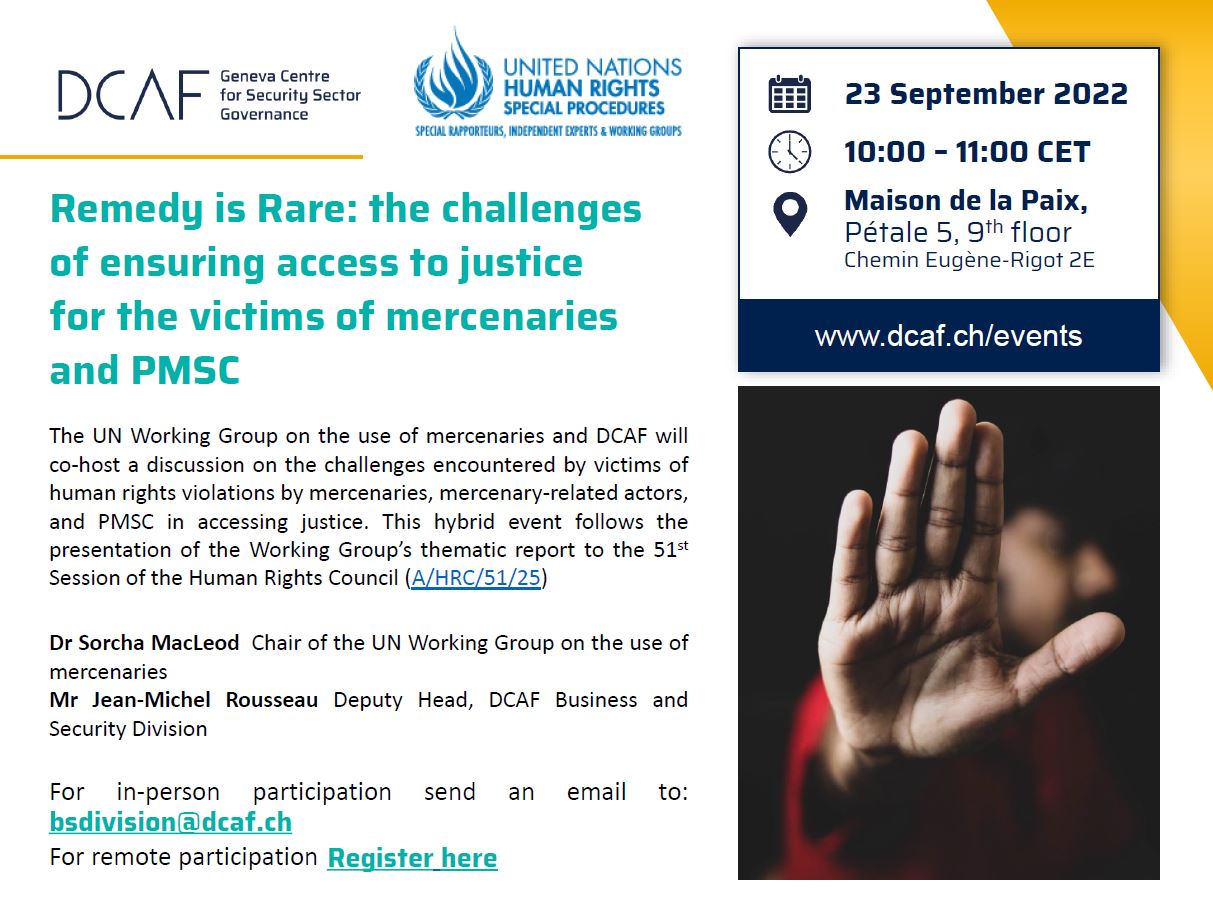 The UN Working Group on the use of mercenaries and DCAF will co-host a discussion on the challenges encountered by victims of human rights violations by mercenaries, mercenary-related actors, and PMSC in accessing justice.
This hybrid event follows the presentation of the Working Group's thematic report to the 51st Session of the Human Rights Council (A/HRC/51/25)
In its report, the Working Group on the use of mercenaries highlights that the ongoing proliferation of mercenaries, mercenary-related actors and private military and security companies in multiple contexts gives rise to increasing violations of human rights and international humanitarian law without concomitant accountability, including access to justice and effective remedies for victims.
While responses such as punishment of perpetrators or financial compensation can be important and integral elements of justice, an intersectional victim-centred approach demands a more holistic outlook, addressing regulatory gaps in order to prevent future violations and to create remedies that truly meet the needs of victims.
Panel:
- Dr Sorcha MacLeod, Chair of the UN Working Group on the use of mercenaries
- Mr Jean-Michel Rousseau, Deputy Head, DCAF Business and Security Division 
For in-person participation send an email to: bsdivision@dcaf.ch 
For remote participation, register here