While, in recent years, civilian intelligence agencies have been subject to increased parliamentary oversight, military intelligence remains terra incognita. With comparative literature on military intelligence limited, and little public knowledge on the subject, parliamentary committees and independent oversight bodies responsible for oversight of the security and defence sector sometimes lack sufficient knowledge and incentives to ensure effective oversight over military intelligence agencies.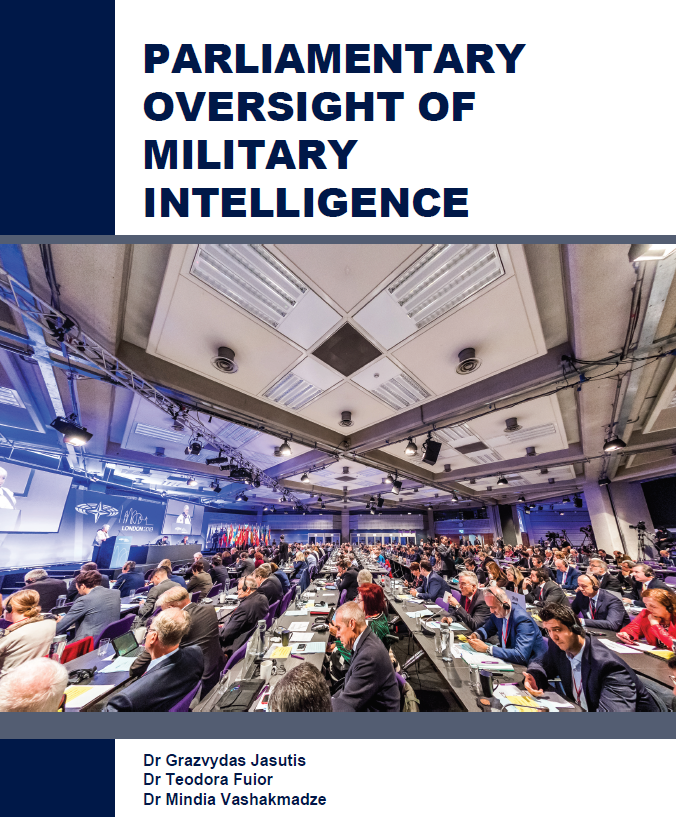 To address this problem, in collaboration with NATO Parliamentary Assembly (NATO PA), DCAF developed a study entitled Parliamentary Oversight of Military Intelligence. The study examines the evolution of military intelligence and identifies the common characteristics of contemporary military intelligence agencies. It explores how these factors complicate efforts to ensure effective oversight over the military intelligence sector and outlines the main challenges to improving parliamentary oversight in this area. It concludes with a comparative analysis of existing practices in NATO member states in the area of military intelligence oversight, demonstrating that further work is needed to improve the legislative basis upon which such oversight is exercised.
Join us for the official launch of the study on 10 June 2021, during which high-level representatives of DCAF and the NATO PA, along with the authors of the study, will reflect on its key findings, and discuss methods through which parliamentary oversight of military intelligence can be strengthened. 

Introductory remarks:
- Mr. Darko STANCIC, Assistant Director and Head of Operations Europe and Central Asia, DCAF 
- Ms. Mimi KODHELI, Vice-President, NATO PA 
Speakers:
- Dr. Grazvydas JASUTIS, Project Coordinator, Europe and Central Asia, DCAF 
- Dr. Teodora FUIOR, Project Coordinator, Europe and Central Asia, DCAF 
- Dr. Mindia VASHAKMADZE, Senior Research Fellow, Max Planck Foundation for International Peace and the Rule of Law
Moderator:
- Dr. Grazvydas JASUTIS, Project Coordinator, Europe and Central Asia, DCAF 
To register for this virtual event, click here
We look forward to seeing you at the book launch!