This event is over. Watch the recording below or on our YouTube channel.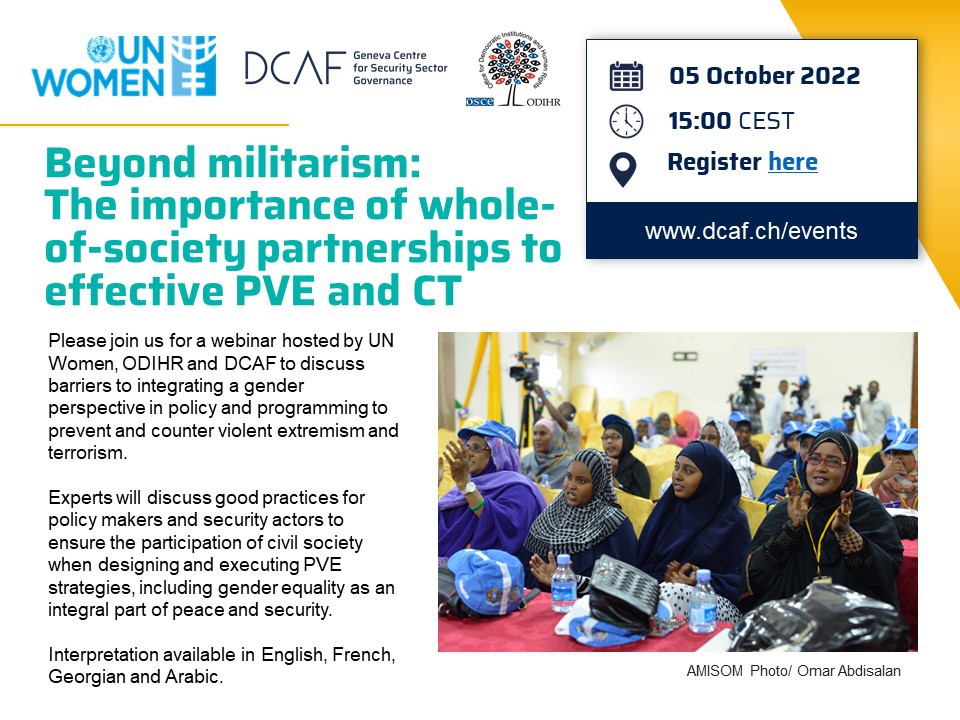 Join UN Women, ODIHR and DCAF, along with a diverse panel of experts and practitioners to discuss barriers to integrating a gender perspective in policy and programming to prevent and counter violent extremism and terrorism.
Panelists will discuss good practices for policy makers and security actors to ensuring the participation of civil society when designing and executing PVE strategies including gender equality as an integral part of peace and security related programmatic assistance.
5 October 2022 | 9:00 - 10:30 am Eastern Time (US & Canada) / 15:00 – 16:30 Central European Time
Languages: English, French, Georgian, Arabic | Format: Zoom Webinar