This event is over. Watch the recording below or on our YouTube channel.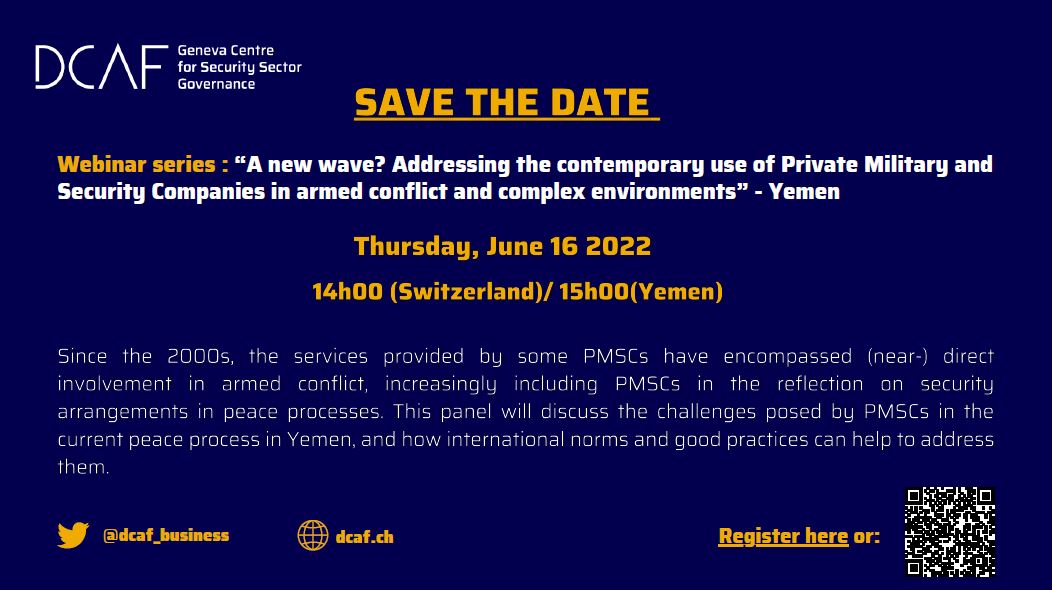 The event is part of a series focused on whether existing international and national regulatory frameworks are appropriate in regulating contemporary Private Military and Security Companies (PMSCs).
This third episode will focus on the situation in Yemen. In the MENA region, the services provided by some PMSCs now seem to encompass (near-) direct involvement in armed conflict, which means that PMSCs are increasingly included in the reflection on security arrangements in peace processes.
The objective of this webinar is to discuss the challenges posed by PMSCs in the current peace process in Yemen and how international norms and good practices can help to address them. Next to an analysis of the current state of PMSC operations in-country, its objective is to provide lessons learned on how the topic of PMSCs and PMSC regulation have been included in other conflict settings in the broader region.